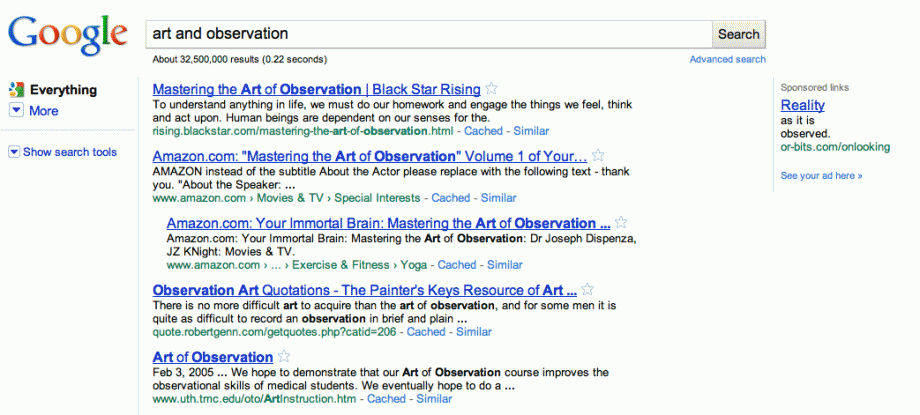 I have continued my Google Adwords experiments for the latest program at or-bits.com. It starts by hijacking Marialaura Ghidini's curatorial statement with inappropriate ad links, and ends with poetry experiments on Google.com. Over the course of the program I will attempt to create a self-sustaining economy in which advertising on the site pays for advertising to the site. Please do not click the links on Google.com or this will surely fail.
IN OTHER WORDS:
or-bits.com presents
ON-LOOKING, its third online programme.
Featuring works by:
ALEXANDRA FERREIRA & BETTINA WIND
EMMA HART
IRINI KARAYANNOPOULOU
ANNALISA SONZOGNI
RADIOMENTALE
DAVID RULE
DAVIDE TIDONI
ANDREW VENELL
— also —
or-bits.com presents SOURCE CODING at Quare, a launch event with live electronics by Tonylight and sound performance by J Milo Taylor.
Presenting new contributions by the artists featured on the website.
25 June 2010, 6 -9 pm and 26- 27 June 2010, 12-6 pm | Quare | London
http://www.or-bits.com/blog/news-2/